Simon Fell > Its just code > Portland Coffee
We had a great week in Portland, chilling with friends, checking out all the books (Powells is fraking massive!), and all the vinyl stores (there seems to be one on every corner), even managed to squeeze a few bags of books & records into the car for the trip back to SF. Of course, no coffeegeeks trip to Portland is complete without checking out the awesome coffee scene. Top of the list has to be Stumptown, we hit all 3 locations, all of which sport the beautiful hand crafted Kees van der Westen Mistral espresso machines.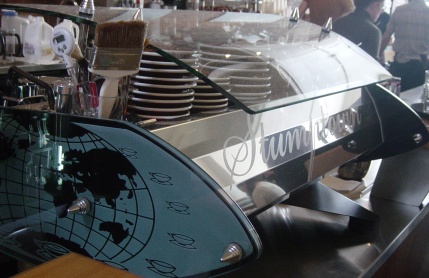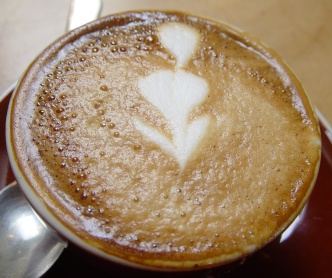 At the Stumptown on Division, we got to see the Probat roaster in action roasting some beans from the Karaba co-op (from Rwanda). It was amazing to watch Steve work the roaster, meticulous care and attention to detail, and ability to control the roast purely from the look & smell of the beans while it was in progress was impressive, able to pull all this off even as he was answering my questions and explaining what he was doing. We also got to the Stumptown Annex, something I was particularly looking forward to (the Annex is next to the Belmont store), and focuses more on the coffee, they do coffee cuppings there twice a day, most days, which I got to participate in (you can to), quite an experience. They also have the highly acclaimed Clover there, which can brew you a fresh single cup of coffee in short order, I tried out a number of the coffees brewed on the Clover, the Brazil Fazenda Sitio Sao Jose was just amazing. The Stumptown folks we talked to were all great, obviously very passionate and knowledgeable about the coffee and what they were doing.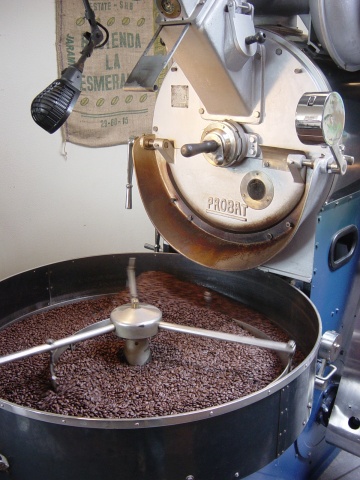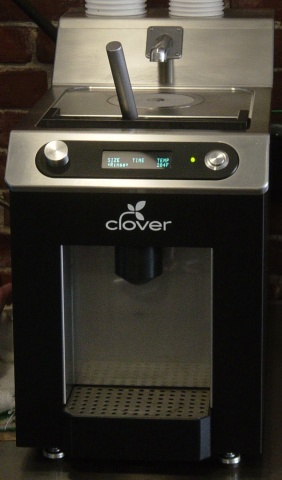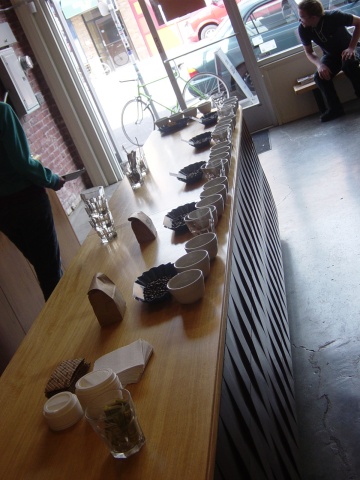 In addition to Stumptown we also tried Fresh Pot, Crema Cafe and the Albina Press, the last 2 being oh so good as well. Albina Press is home to Billy Wilson who just came second in this years USBC. Best espresso of the trip? well that would be a very close tie between Albina Press and the Stumptown on Division. If you're in the Portland area and haven't been to Stumptown, get yourself over there, and if you get the chance, go to the Annex and participate in one of the cuppings, try some of the Clovered coffee's, you'll never want to go to Stabucks again.